Posted on
By Chocolista Fleur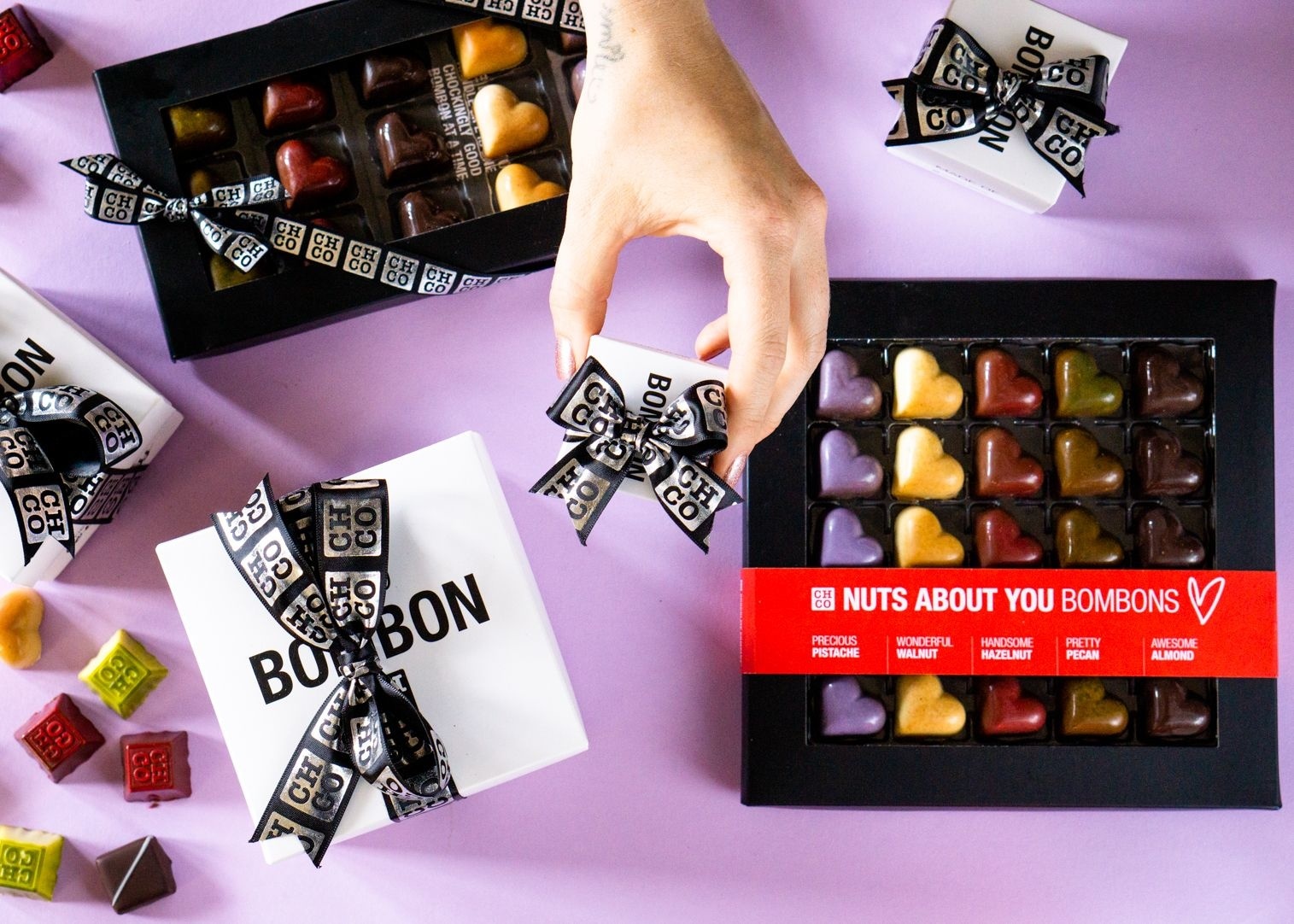 Now that almost everyone is at home and you see each other less, it is difficult to show affection to each other. Maybe you want to encourage your colleagues or let them know that you are thinking about that one friend. Maybe you want to send your parents a treat just because you love them. At Chocolate Company there are tons of products and packages that are great to send to that one person, just to let you know that you are thinking about him /her!
Put together your own chocolate package
The best solution to make sitting at home a bit more pleasant for each other is of course: chocolate! At Chocolate Company we have all kinds of delicious products that are super fun to give as a present. There is of course a choice from our Hotchocspoons, in more than 60 flavors! We also have delicious Chocbars, Chocfondues, Bombons (BOMBfull of flavor!), Truffles and more! All these products are great to give as a gift, but also very tasty for yourself. ;)
In addition to our delicious individual products, we also sell traditional packages! Think of our Thank you package, High Choc at Home, "Her Birthday" Chocolate Gift, Anniversary Chocolate Gift. This isn't it, there are many more packages in our range!
Do you want to put together your own chocolate package? This is possible!  All you have to do is place the delicious chocolate products in your shopping cart, together with the product gift foil and write in the comments box that you would like to make a package. Done!
Take a look at our cafes
Would you like to choose or put together a chocolate package in real life to give as a present? Then visit one of our Chocolate Company cafes! All our Chocolate Company cafes are still open as always. Our Chocolistas are available all day long in the cafes!
Instead of ordering chocolate in the webshop, you can also visit all our Chocolate Company cafes for a coffee or tea, cake and pastry or a freshly made lunch, such as a fresh salad, crispy toastie or delicious sandwich to take away. Will we see you soon?