Posted on
By Chocolista Fleur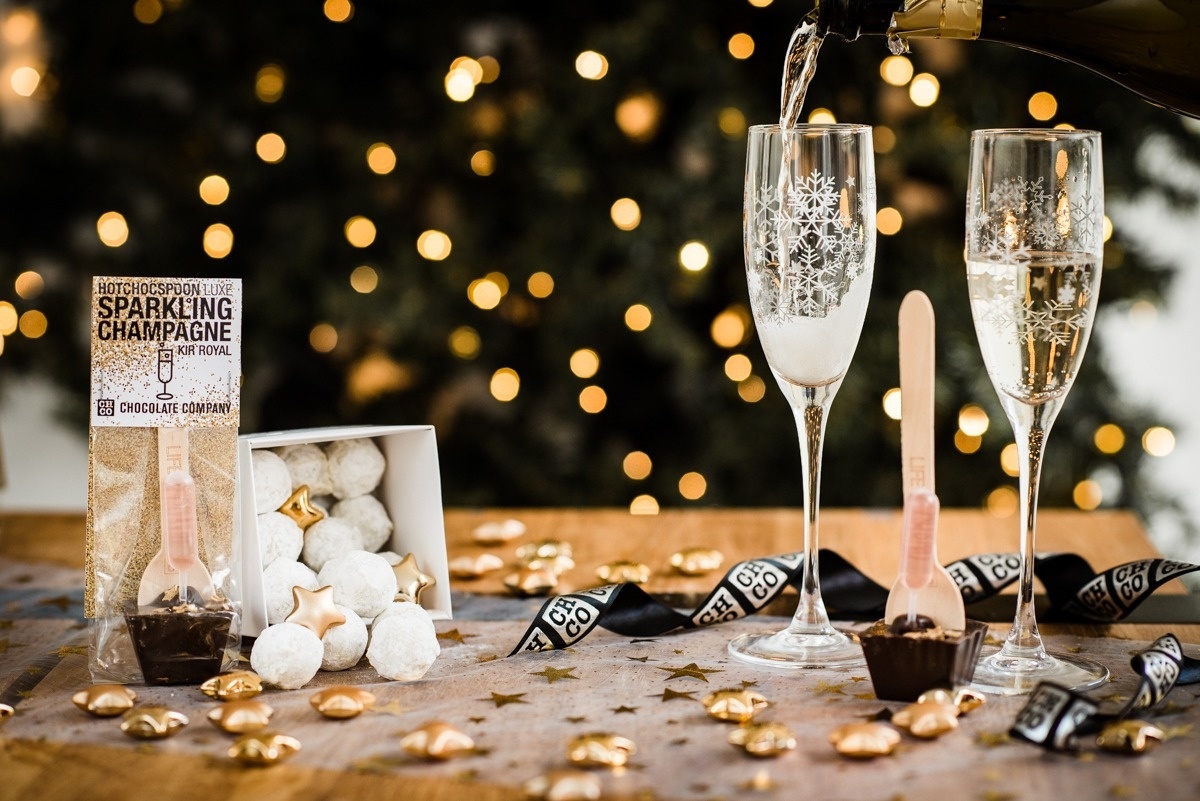 2020 was a crazy year and has flown by due to all the events. Despite the fact that many restaurants and cafes have been closed, we, from Chocolate Company, still enjoyed delicious chocolate products! How do you start the new year with a bang? With the tastiest chocolate from Chocolate Company of course!
Activities for New Year's Eve
Even though you are now with a smaller group than you might have been in previous years, it is still possible to plan a fun activity! Chocolate Company gives you some tips.
Game night:
Get those old board games out of the closet! Because what could be more fun than playing all kinds of nostalgic games? How about a game of Ganzenbord, Monolopy or something that might be out of your comfort zone; twister! A games night is fun for young and old and an evening-filling program.
Oliebollen contest
Oliebollen should not be missing on New Year's Eve. It's a tradition, and it's delicious! Go into the kitchen with your children and compete to see who can bake the tastiest oliebollen! This way you can indicate your own twist. Think for example of oliebollen with candys, or perhaps with chocolate! We're curious who will win ...
Wine tasting
Are you also fond of Champagne? We are! And what better way to end New Year's Eve than with delicious wine? Go into the liquor store with your best friend and choose a few tasty wines that you then use for a wine tasting. And of course you finish at 00:00 with… Champagne!
Dinner
A fun New Year's Eve activity is to prepare, prepare and enjoy dinner. This is guaranteed to be a fun day with family or friends. And to finish off you use chocolate from Chocolate Company of course!
The best combination with New Year's Eve!
You will probably think, what is that combination? Well, of course that's chocolate with bubbles! At Chocolate Company we have our famous Sparkling Bubbles Hotchocspoon that is perfect as a dessert for your delicious dinner.
We also offer the most delicious themed truffles, namely our popular Champagne truffles! These are delicious with coffee or tea. Do you already have them at home?
In addition to these products, Chocolate Company has even more delicious chocolate in their range. Perfect for coffee or just as a chocolate gift!