Posted on
By Chocolista Fleur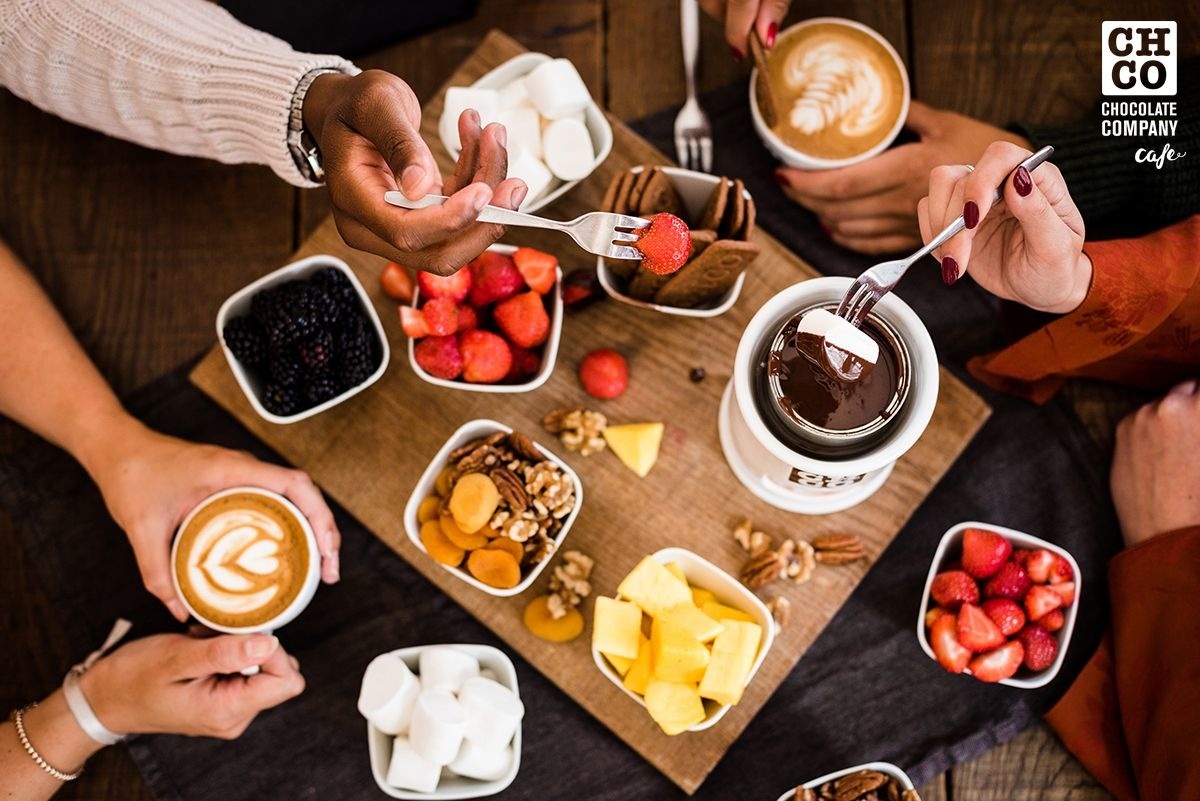 It's almost time for: winter! That means that cold days are waiting for us again. Winter is often associated with short, gloomy days, but we are going to change that. In this blog you can read various tips to fully enjoy the cold winter days!
From dark to light
In winter it is dark early in the evening. To find a solution for this, you will have to get all the lights you have out of the closet. Create your own indoor light festival by hanging all the Christmas lights you have around the house. Don't forget to light the candles! This not just gives a beautiful image, but also creates a lot of fun.
Cleaning it all up again is less fun. But that's okay! Because when everything is cleaned up, you naturally need a reward! And what is better reward than chocolate?! In our webshop you have a lot of tasty Hotchocspoons that you can order. There are also all kinds of nice chocolate packages that will make you and your partner very happy!
Build your own chocolate party
In this day and age it is not easy to throw a party outside. But why not just bring the party into your home? At Chocolate Company there is a wide choice of the tastiest chocolate products, which are suitable for a chocolate party.
A chocolate fondue should of course not be missing at a party. Chocolate Company offers Chocfondues in 11 flavors! Namely:
Praliné Nougat Fondue
40% Fondue
Caramel Bourbon Vanilla Fondue
Hazelnut Caramel Fondue
Brownie Fondue
72% Fondue
Love Edition Fondue
Blackberries Fondue
Vanilla Crunchy Cookie Fondue
Strawberry Fondue
Cookie Coconut Fondue
Do you want to complete your chocolate party? Then organize a High Choc at home with your partner, roommates or family members! This High Choc contains various products that are delicious for dipping in the Chocfondue. Do you really want to go all out? Then get even more dips, such as:
- Dutch Mini Pancakes
- Lange vingers
- Wafers
- Spied Bisquit
- Profiteroles
Or other things that you like to dip in chocolate. It is not only fun to organize a High Choc yourself, it is also super fun to give as a gift! You can easily order a High Choc via the webshop.
Choco on the couch
One of the most wonderful things to do in winter is curl up on the couch under a blanket. A Hotchocspoon fits this picture perfectly. After a cold day, you deserve a hot chocolate. We have the Hotchocspoon in more than 60 flavors, so there is always one that you like! A white, milk, pure or alcoholic Hotchocspoon, whatever you feel like, there is more than enough choice. In the shops you can ask our Chocolistas for advice and they can tell you how each Hotchocspoon tastes. It is also possible to order via the webshop. If you order before 14:00, you will receive your chocolate package on the doormat the next working day!
If you fancy other chocolate products, Chocolate Company has everything! Chocbars, BOMbons (BOMB full of flavor), Truffles and much more! These chocolate products are not only tasty for yourself, but also very nice to give as a present. With a chocolate present you can make someone's day just that little bit more fun, tastier and cozier!