Posted on
By Chocolista Fleur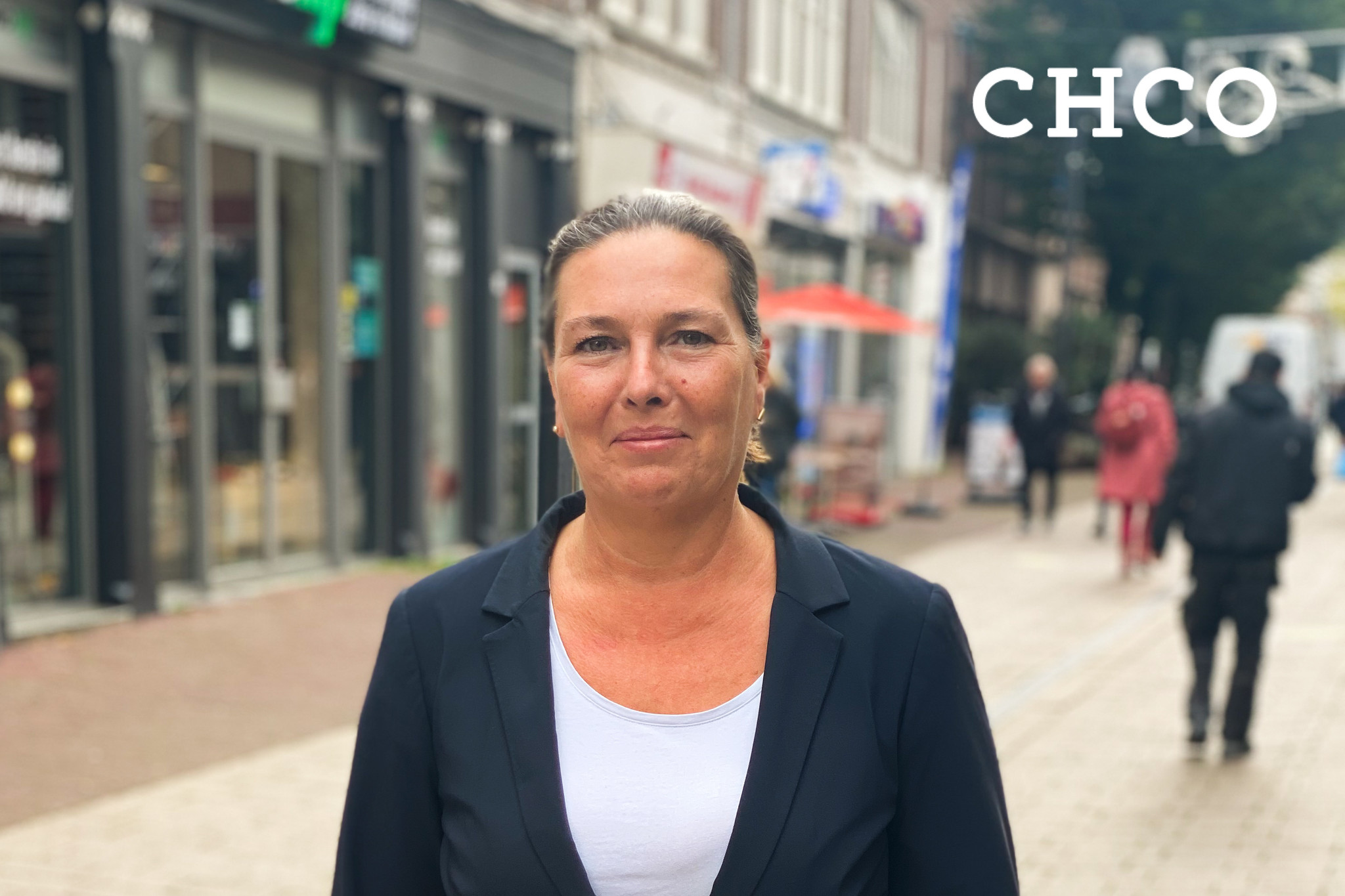 Met ondernemer Berdine van den Akerboom is Arnhem een chocoladeparadijs rijker. Chocolate Company opent 11 november haar deuren aan de Koningstraat 67.

In ons Chocolate Company café draait alles om genieten. Je vindt er dus allerlei lekkers, goede koffie, handgemaakte chocolade én gezonde broodjes. Om te vieren dat we ook in Arnhem opengaan willen wij onze fans graag introduceren met Berdine!
Berdine, stel jezelf eens voor!
Mijn naam is Berdine. Heel mijn leven heb ik al in de horeca gewerkt, al 37 jaar sta ik met liefde in de keuken. Toch vind ik dat het tijd wordt voor een andere uitdaging. Sinds mijn 15e deel ik mijn passie voor koken en ben ik lekker eten enorm gaan waarderen. Mijn lievelingsproduct is uiteraard: chocolade! Een combinatie van ondernemen en koken is voor mij de perfecte nieuwe uitdaging, daarom is Chocolate Company voor mij zo'n geweldig idee!
Hiervoor zat er in dit pand een ander restaurant, toch?
In het pand waar Chocolate Company zal gaan verschijnen, zat hiervoor een ander restaurant, dat werd gerund door mijn moeder. Ik ken het pand dus door en door! Uiteraard betekent dit dat trouwe klanten ook een kopje koffie bij onze nieuwe Chocolate Company zullen gaan proberen, maar toch denk ik dat Chocolate Company een nieuwe doelgroep zal trekken. Het gaat echt een nieuwe plek worden.
Waar heb je de meeste zin in?
Waar ik de meeste zin in heb is het feit dat ik bij Chocolate Company de mogelijkheid heb om mijn horeca-ervaring door te zetten, maar dat ik tegelijk een hele nieuwe uitdaging krijg, namelijk het runnen van een chocoladewinkel.  "Het is een nieuwe onderneming." Alles aan een chocoladewinkel lijkt me leuk! Cadeautjes inpakken, adviseren, laten proeven en over chocolade praten. Het lijkt me heerlijk!
Zoek je nog personeel?
Jazeker! Ik zoek nog personeel voor in het nieuwe Chocolate Company café! Ik ben op zoek naar gemotiveerde studenten die het leuk vinden om horeca-ervaring op te doen en die uiteraard gek zijn van heerlijke chocolade! Als je geïnteresseerd bent, kun je mij bereiken via het e-mailadres: [email protected].
Wat maakt jullie locatie zo speciaal?
Chocolate Company Arnhem ligt op een supermooie locatie midden in de stad. Het café is gevestigd midden aan de promenade, waar alle winkels omheen liggen. Het Chocolate Company café ligt naast de 7 straatjes, echt een begrip in Arnhem! Ook heeft het café een groot terras, perfect om even een pauze te nemen tussen het shoppen door!
Wat is jouw favoriete Hotchocspoon?
De lekkerste Hotchocspoon vind ik de Dark Salty Caramel Hotchocspoon! Dit is de perfecte combi. Maar de Pure truffels zijn ook superlekker! Alle smaken van alle producten zijn kloppend, maar het is maar net waar je zin in hebt of hoe je je voelt. We hebben een Hotchocspoon voor iedereen en elke gelegenheid!
Wat is leuk om bij jou te kopen?
Wat een rare vraag, alles natuurlijk ;) Je kunt genieten van een lekkere lunch, koffie of thee. Maar onze Hotchocspoon is wel echt onze held! Hij is in meer dan 60 smaken te verkrijgen, bizar toch? Al die lekkere chocolade kun je natuurlijk ook cadeau doen. Waar ik de meeste zin in heb om te verkopen is de uitgebreide High Choc. Daarmee kan ik mensen echt gaan verwennen. Kleine bordjes met bonbonnetjes, sandwiches, brownies en allerlei andere lekkernijen. Heb er nu al zin in! 
Berdine, dankjewel voor je tijd. Het was heel erg gezellig om je wat beter te leren kennen. Onze lezers nodigen we hartelijk uit om 11 november naar de opening te komen of daarna een kijken binnen te nemen!
Volg ons op social media om op de hoogte te blijven van alle ontwikkelingen en openingsacties!