CHCO CAFÉS

At Chocolate Company we make sure that our cafés become your home and you leave with a smile. Whether you want to study quietly, have your own moment, want to have lunch with someone or if you just want to come for a good cup of coffee:
you can always count on us!
Would you rather get something to take with you? That is also possible! With our to-go cups and trays you can enjoy a delicious drink on the road or a tasty cake at that one friend's house.
Check here our menu!
(note, these may differ slightly per café)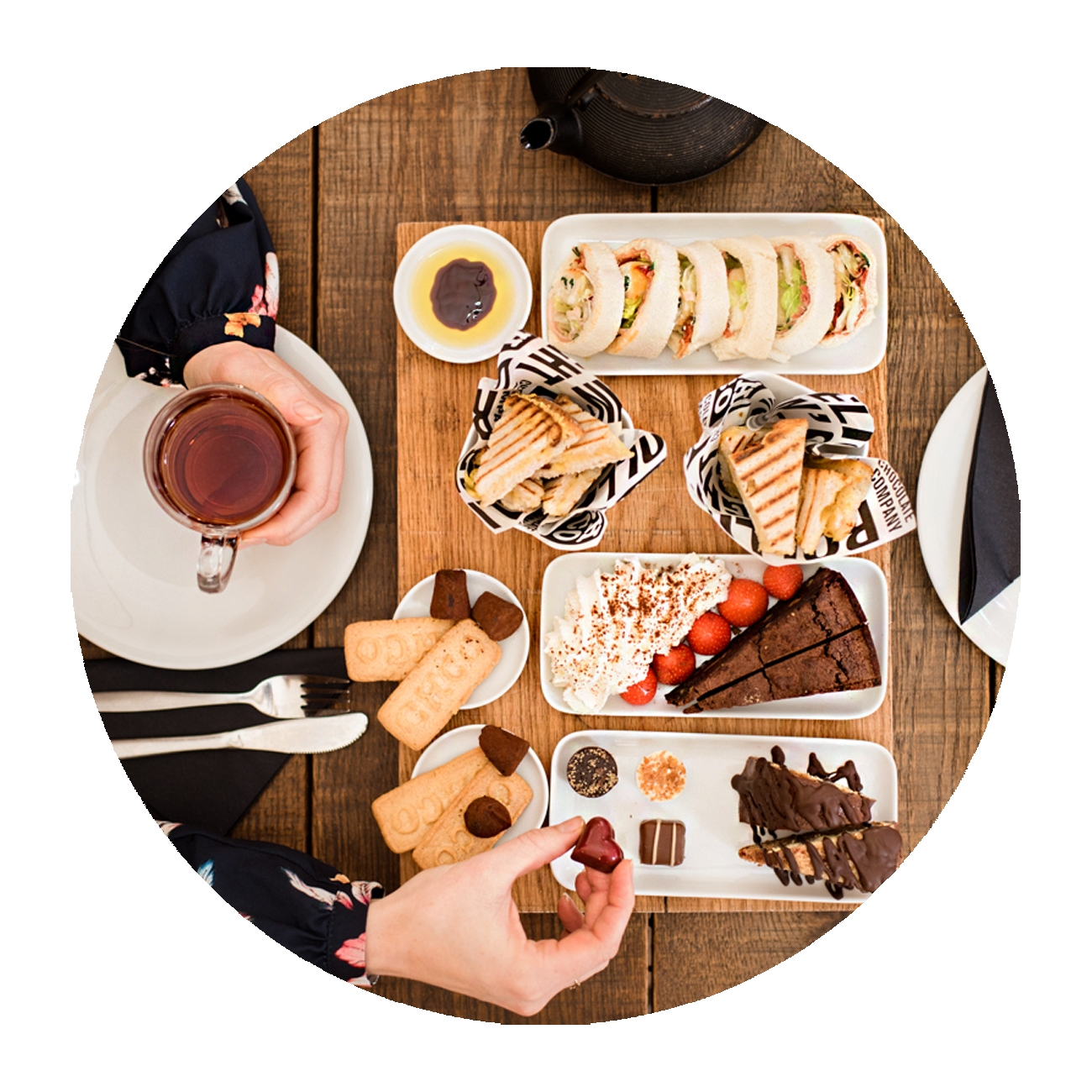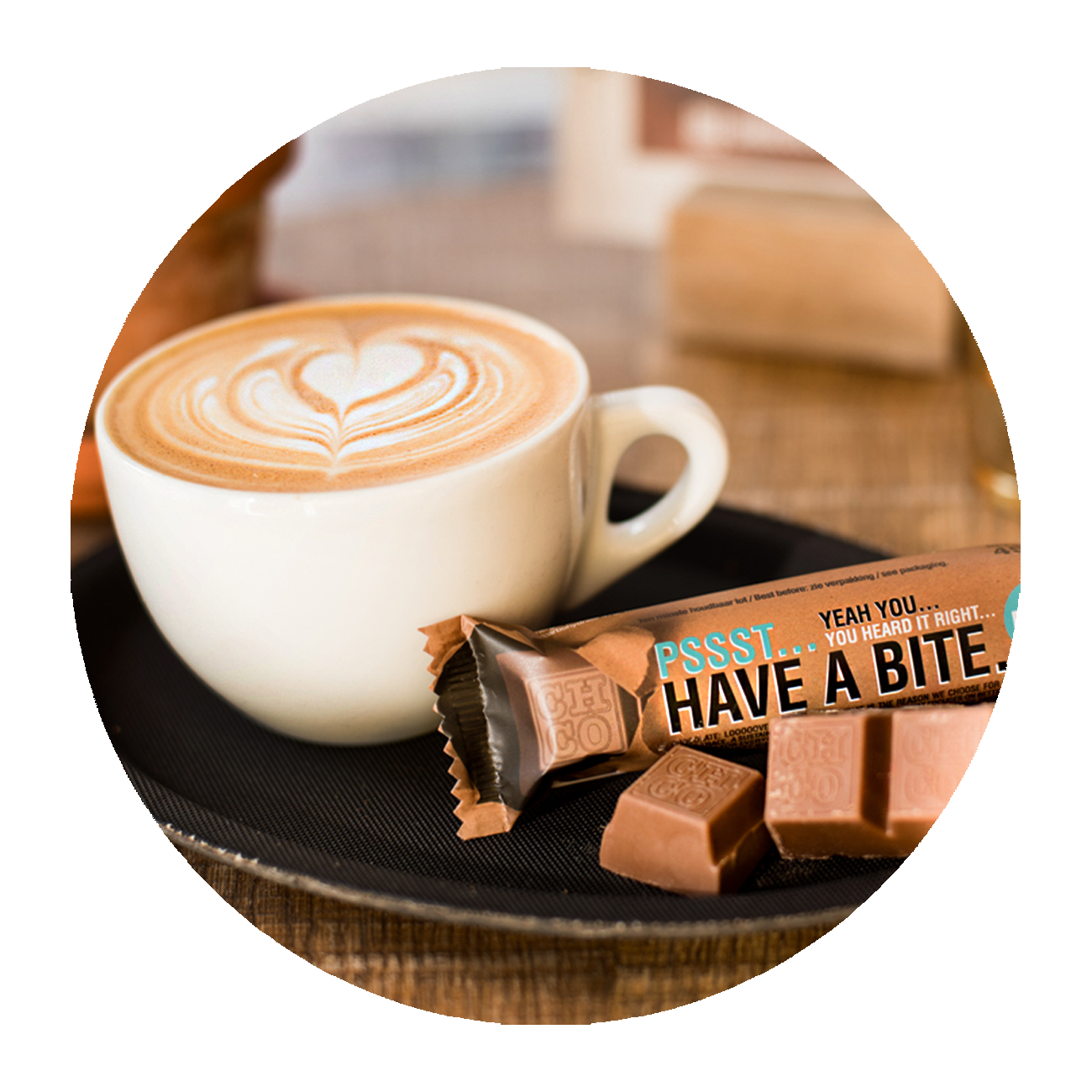 We also have delicious High Tea's or High Choc's if you crave even more chocolate!
Book by e-mail or telephone
at your favourite CHCO café, share your wishes and enjoy all the delicacies with your friends or loved ones! Experience a pleasant afternoon in our chocolate paradise and taste all the sweetness. The High Tea / High Choc can be booked from € 38.50 for 2 people. A successful outing packed with indulgence!
Order here your High Tea / High Choc!
---
In addition to our own Chocolate Company Cafés, a selection of our range can also be found at four Shop-in-Shops: