Chocolate Company Cafés

A cafe and chocolate shop in 1
At Chocolate Company Café you can visit a vibrant and cozy café and you can taste and buy the tastiest artisan chocolate in a cozy and cozy chocolate shop. With our unique concept we strive to provide you with a chocolate adventure, where your taste buds will experience a real party. We do this by offering you
more than 60 flavors of hot chocolate
with our
Hotchocspoon
! You can also enjoy handmade
chocolates
in various shapes and flavors. If you prefer to enjoy creamy
truffles
in sturdy packaging, you can! For the real chocolate party animals we also have delicious chocolate
spread
for your sandwich and pancake and you can enjoy a chocolate fondue with our chocolate
fondue
in cheerful tins! Whether you come to enjoy a good cup of coffee, an ice-cold drink or an option from our extensive lunch menu
, you can always come to us!
Do you prefer something tasty to take with you? That is also possible! With our to-go cups and trays you can enjoy a delicious drink on the road or a tasty cake at that one friend's house.
Check
here
already our menu!
(note, these may differ slightly per café)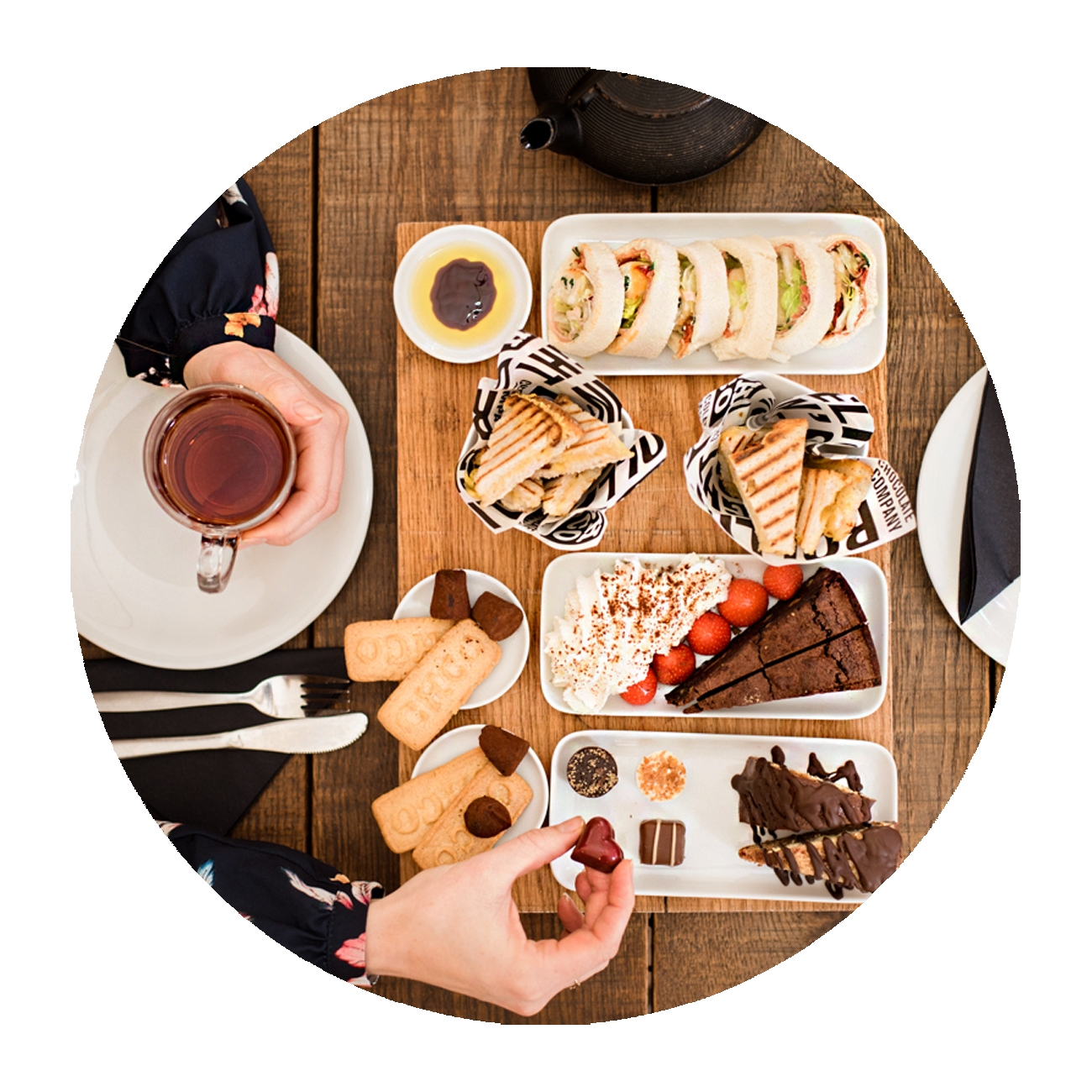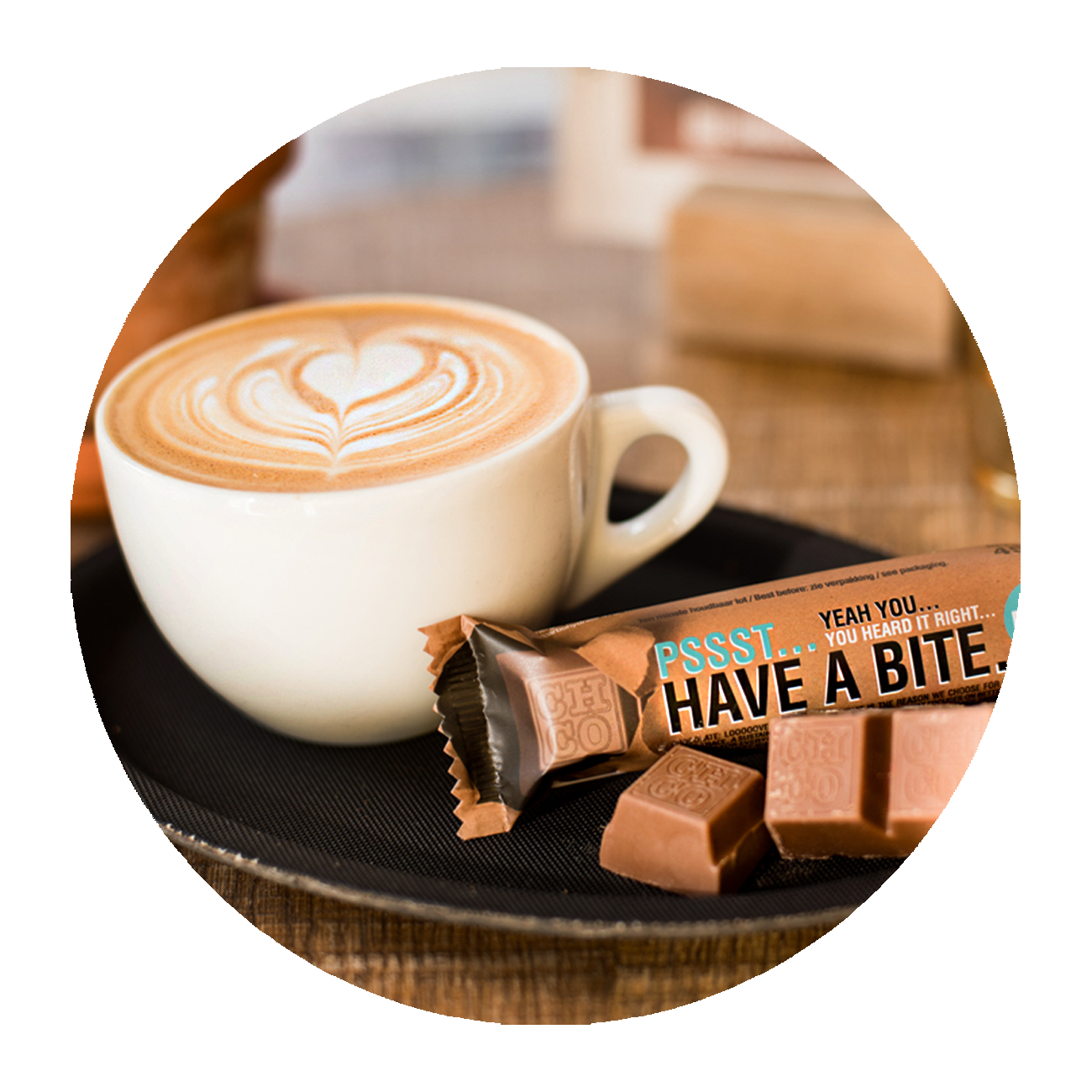 Your chocolate party in our cafe
Can't choose from our chocolate range and do you want to make it a real party? That is possible! At our locations - with the exception of Amsterdam Centraal and Rotterdam Markthal - you can enjoy a delicious
High Tea or High Choc
together with a friend or a larger group if you want even more chocolate! Bonbons, cakes, sandwiches, unlimited tea and even more to enjoy!
Reserve by e-mail or by phone
at your favorite Chocolate Company Café, share your wishes and enjoy all the goodies that you are served! Experience a pleasant afternoon in our chocolate paradise and look out for all the delicacies, even if you want to take something home with you! The High Tea / High Choc can be booked from € 38.50 for 2 people. A successful outing packed with goodies! Would you like a theme party at one of our locations, such as a gender revelal, children's party or bachelor party? Here too there are possibilities - depending on location and date - and you can discuss this with the managers!
Order here already your High Tea / High Choc!
---
In addition to our own Chocolate Company Cafés, a selection of our range can also be found at four Shop-in-Shops: