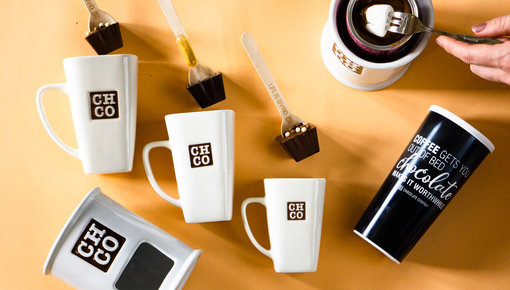 Special selections & CHCO hardware
Make the most delicious chocolate curls, keep your chocolate fondue warm or drink your hot chocolate from our CHCO mug.
Read more
Do you want to enjoy our Hotchocspoon ?
Then use the CHCO mug with clear indication for the perfect amount of milk. Or would you rather enjoy a chocolate fondue and would you like to keep it warm for as long as possible and you don't know how? Then you can purchase our au-bain marie chocolate fondue set! Now that you are enjoying that super chocolate party: with our shock twist and matching CHCO curler you have the tastiest chocolate curls as a delicious addition to your party table!