Posted on
By Chocolista Fleur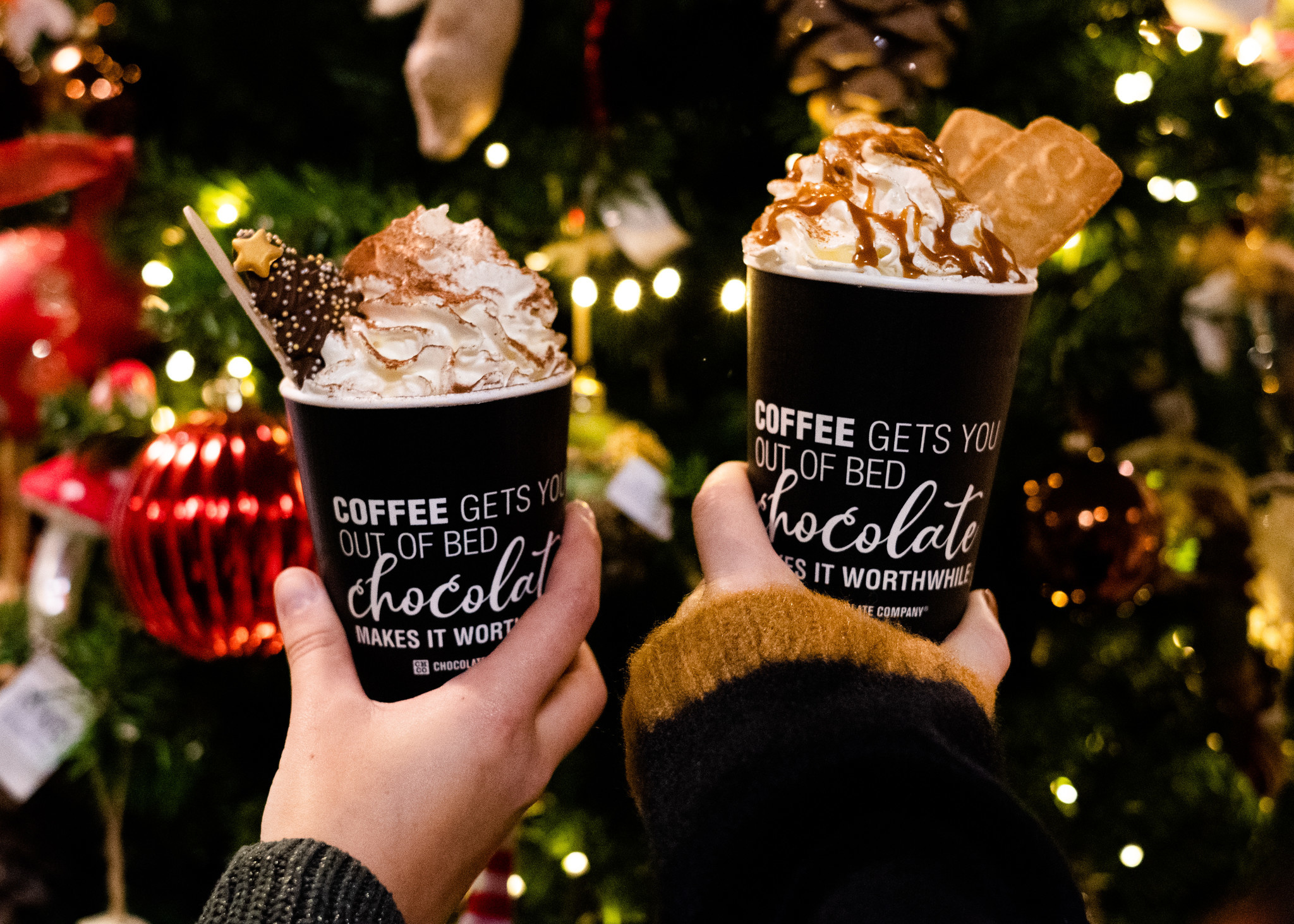 Before you know it, December will be around the corner. Are you lacking inspiration for a Christmas gift or do you just want to be there time? Chocolate Company has the solution!
XMAS Hotchocspoon
Do you need inspiration for a Christmas gift for your partner, family or friends? Chocolate is always the right answer! At Chocolate Company we offer 8 Hotchocspoons that are specially made for the holidays! Our XMAS Hotchocspoons are available in milk chocolate, white chocolate and dark chocolate! So something for everyone ;). Which XMAS Hotchocspoon will be your favorite?
Sparkling Bubbles Hotchocspoon
So at Chocolate Company there is plenty of choice from the nicest Christmas-like hot chocolate! If you cannot choose, we also have gift packs in our range. Namely Giftpack Spoon - Sparkling Holidays and Giftpack Spoons - Seasonal.
BOMbons, BOMBfull of flavor!
Would you like to surprise someone with something tasty with their coffee, or because they just deserve a little something? Even then, Chocolate Company is the right place for you! We offer Christmas Party chocolates especially for the holidays. These chocolates are available in a beautiful gift box, but also as a 5 series. Cinnamon spices, dutch pancakes, espresso hazelnut, cherry anice, apple pie. Delicious festive flavors that you immediately fall in love with. Perfect for Christmas.
Gift packs
In addition to our XMAS Hotchocspoons and traditional Christmas bonbons, Chocolate Company offers even more Christmas products, such as various XMAS Trees and XMAS Chocbars. Can't choose between all these delicious products? Then take a look at our range, because we also offer composite packages!
- Little XMAS Gift, consists of a delicious XMAS Hotchocspoon and XMAS Chocbar of your choice
- If you want to spoil someone a little more, this is the best option for you. The Big XMAS Gift contains an XMAS Hotchocspoon, an XMAS Chocbar and an XMAS Tree! Who wouldn't be happy with so much chocolate?
- We have put together a package especially for the kids, namely Christmas Giftpack for Kids! With this package you will make every child overjoyed! 2 super cheerful XMAS Hotchocspoons and a Kids XMAS Tree!
- The ultimate Christmas Chocolate Fest! This pack steals the throne! This package contains an au bain-marie set (with a Chocfondue of your choice), a tasty XMAS Hotchocspoon and an XMAS Tree. This package is great to put on the table as a delicious dessert.
All these chocolate products are available on the website in our range. But if you prefer to see the products in real life, you can also visit all our cafes! Chocolistas are here for you every day to help you with all your questions!