Posted on
By Chocolista Fleur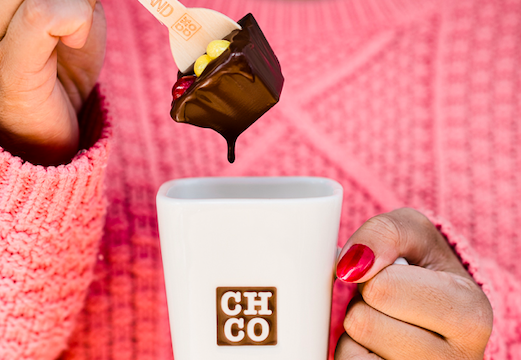 Autumn is around the corner again. During these cold, rainy days, you prefer to curl up on the couch under a warm blanket. This is wonderful to do, but there are also other activities that will help you get through the fall.
Fun autumn outdoor acitvities
Nature is so beautiful in autumn that you have to enjoy it. And how can you best enjoy nature in the fall? By taking a walk in the woods of course! To make the forest walk a bit more exciting, you can look for treasures such as chestnuts, acorns, beech nuts, twigs and colored leaves. Whoever has found the most treasures wins! (;
Another fun outdoor activity in the fall is visiting a pumpkin farm! At this pumpkin farm you can choose a delicious pumpkin to make tasty recipes, such as pumpkin soup! Or you choose to bring beautiful pumpkins and use them as decoration in the house.
Not done with autumn yet? Then look fora n apple or pear tree and reap your own luck! By the way, you can make a very tasty jam from the picked apples and pears. And what could be more fun to give as a present than homemade jam?
Nice autumn activities for indoors
Are you bored during a drizzly autumn day? Then go bake cookies! Give the cookies an autumnal atmosphere by adding cinnamon, speculaas or apple to your recipe et voila! Woudn't you be happy with such a delicious cookie scent in the kitchen?
If you are inside, take time for each other and play a game together. A game of Monopoly or Game of Goose is probably somewhere in the back of the cupboard!
Do you feel more like chilling out and doing nothing? Then a movie marathon is a good idea! Make a top 3 of films you want to see and watch them all at once. During a movie night, a delicacy should of course not be missing. And what is the best thing on a drizzly day, while lying on the couch under a warm blanket? Chocolate milk of course!
The Chocolate Company range offers a wide choice of different types of chocolate, which means that there is something for everyone to enjoy. Our favorite, the Hotchocspoon comes in more than 60 flavors! A Hotchocspoon is not only tasty for yourself, but is also great fun to give as a gift. The following Hotchocspoons best suit the drizzly autumn days:
At number 1 comes the Apple Crumble Spoon fits in perfectly with a rainy autumn day. An apple pie with coffee or tea is of course delicious, but if you really want to suprise someone with an original gift, choose this delicious Hotchocspoon! In addition, you can of course also just buy it for yourself…
Warm and spicy products are a perfect combination with the arrival of the autumn days. A typical autumn product is pumpkin, which is why our beloved Pumpkin Hotchocspoon is also extremely popular at the moment.
The Cinnamon Hotchocspoon should of course not be missing in our opinion. A match between chocolate, cinnamon and sitting comfortably on the couch – or in our café – is a match made in heaven! Add a nice banket and enjoy!
Autumn gifts of chocolate
The Hotchocspoons are great to give as a gift, but you can of course also spoil yourself. You can do this in one of our Chocolate Company cafes, but you can also order our products in the webshop.
In addition to the Hotchocspoons, Chocolate Company also offers a wide range of other delicious chocolate products. Our Chocbars come in 13 flavours. We also have many different types of Bonbons that are perfect to give as a present. Another gift idea are our delicious Truffles, which are received with love by everyone! To complete your chocolate adventure, we also have the Chocfondue. A chocolate fondue in different flavors, great for dipping with cookies, marshmallows, fruit and more to make your day a little bit more fun, tastier en cozier.