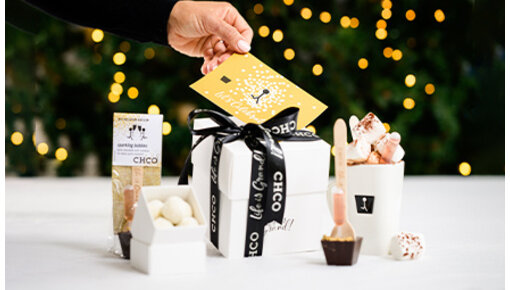 Chocolate as a gift
Original artisan chocolate gifts for any budget for any occasion! White chocolate the purest you can order online here.
Chocolate as a gift
Handmade chocolate gifts. High quality chocolates handmade in our workshop in Limburg, you can't go wrong! Tough chocolate with unique recipes in Hotchocspoons, chocolate bars, xl Chocbars, the cans Hotchocdip - the awesome chocolate fondue, chocoladepastas, cute seasonal figures and much more.
A guaranteed good and original gift for every budget and every occasion.

Are you looking for a loving chocolate gift? We have heart shaped chocolate and the most delicious chocolates hearts for love and Father's Day!

Create your own giftpack!
Craete your own chocolate gift package during checkout by adding a gift bag or gift wrap to your cart!