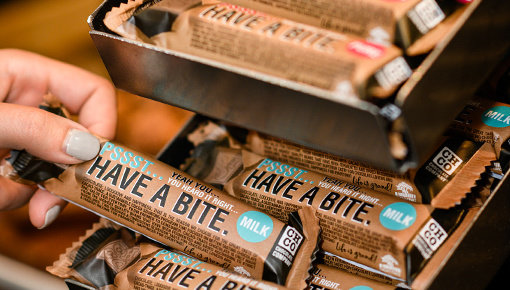 Thank you
Handmade chocolate gifts as a thank you for someone who deserves it!
Read more
We completely agree with you! Chocolate is the perfect way to say thank you. A nice gift for someone who deserves it. There are special gifts for people who love dark chocolate and also the best chocolate gift packages. And a lovely box of chocolates is always a success!

Tip: Add a nice card with a personal message! You can enter your text in the last screen while placing your chocolate order.