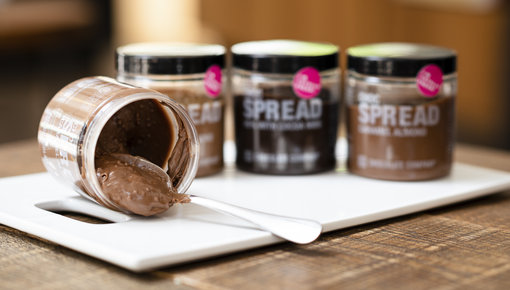 Chocolate spread for on your sandwich or pancake
Unique flavors of chocolate spreads of the highest quality that turn your breakfast or snack into a real party.
Read more
Our Chocspread is not just any chocolate spread!
It is a chocolate spread that is available in all kinds of delicious and surprising flavors. Made from the finest cocoa beans and luxurious nuts, such as hazelnut, pistachio and almond. Buy your favorite flavor and treat yourself or surprise your loved one, friend or family with a chocolate spread party!