Chocolate Company Café Leuven

You will find this chocolate paradise right in the center of Leuven where our chocolistas are waiting for you from morning to evening with a delicious croissant and a good cup of coffee or a delicious salad or sandwich for lunch. You are also very welcome for one of our cakes, such as the famous Killer Brownie or the fresh and creamy cheesecake.

At Chocolate Company we pay a lot of attention to training our barista's , only we call them chocolista's! They make with passion a nice cup of coffee for you from freshly roasted Single Estate coffee beans. For the latte and cappuccino drinkers among us you can also choose from soy, coconut, oat and almond milk!

Check here our menu! (note, these may differ slightly per café)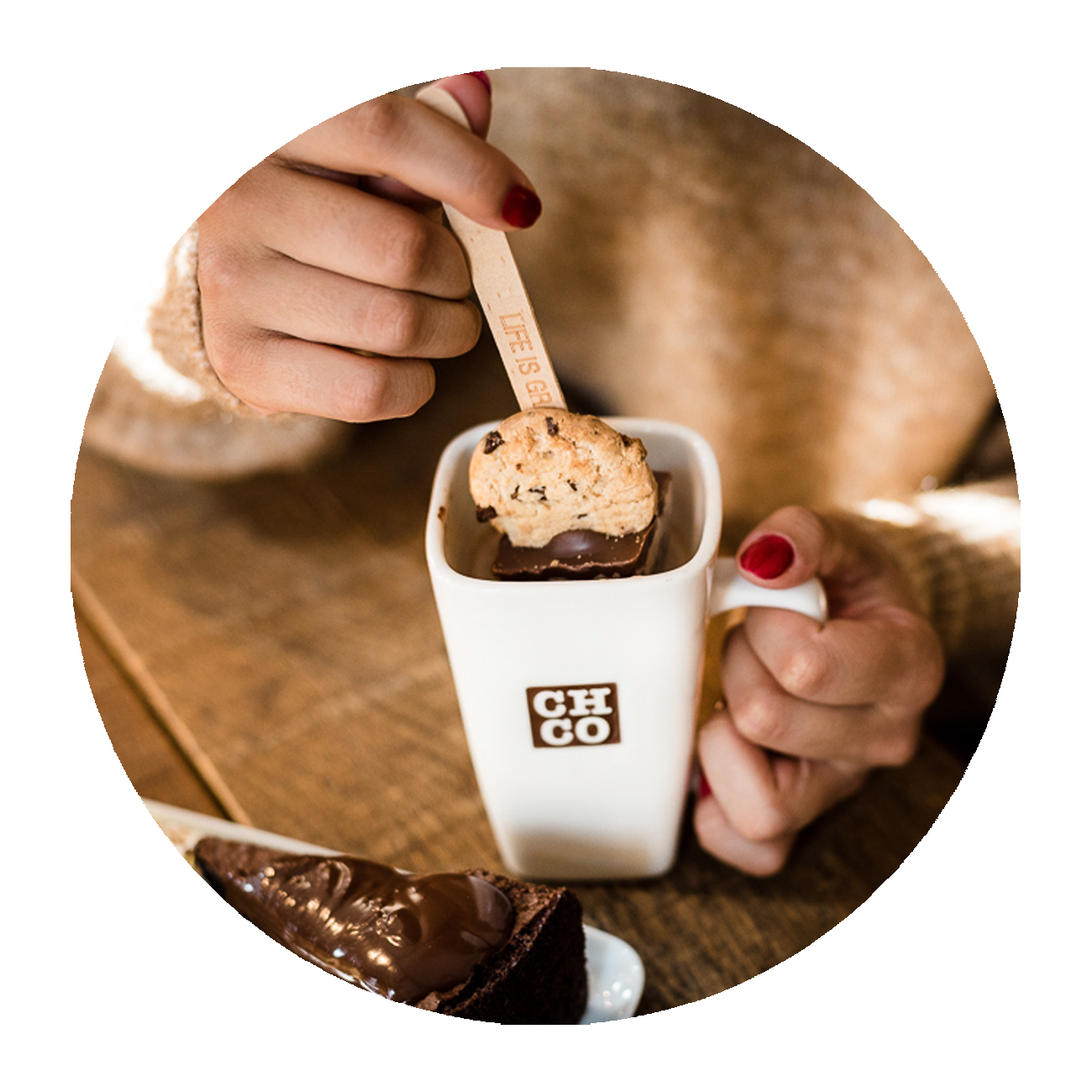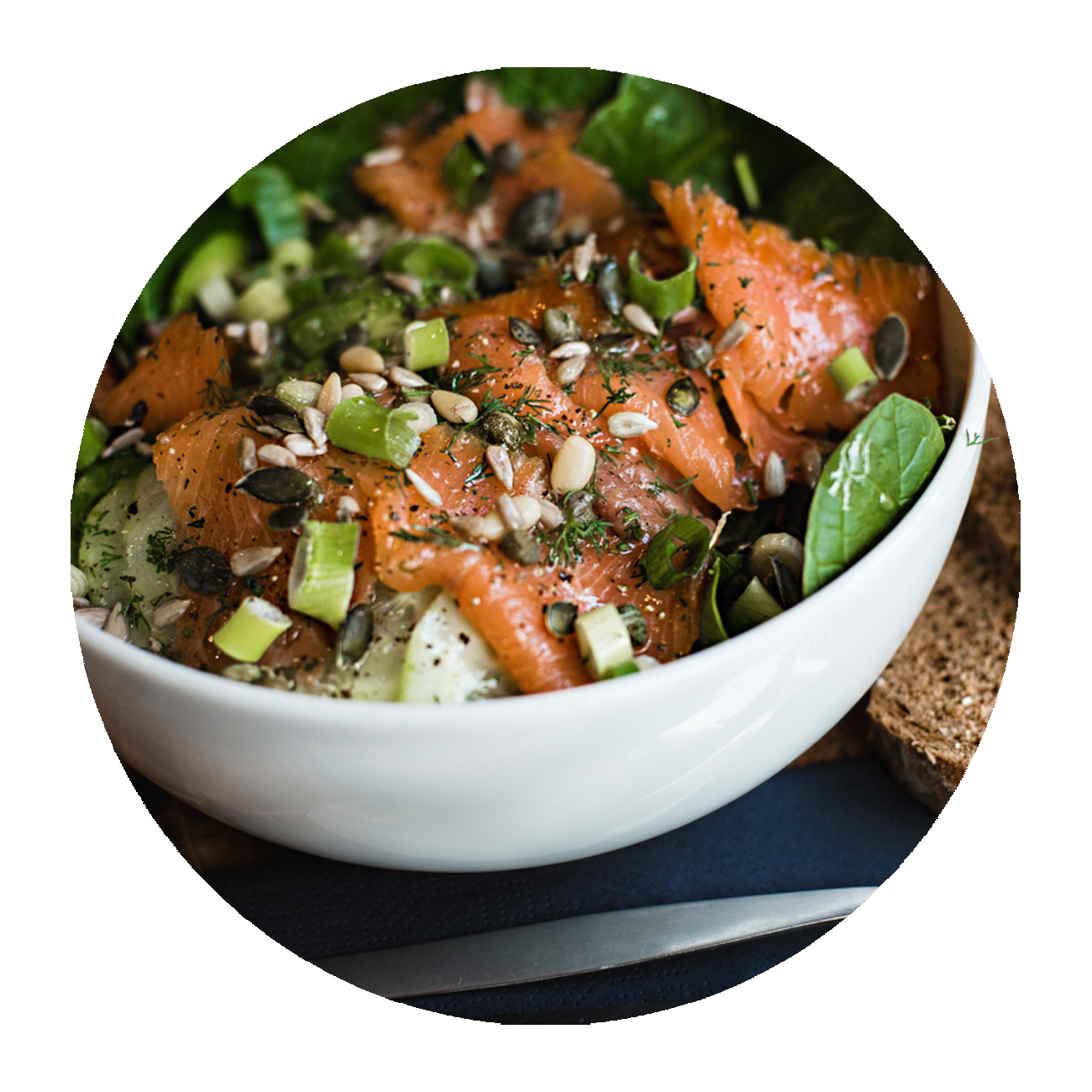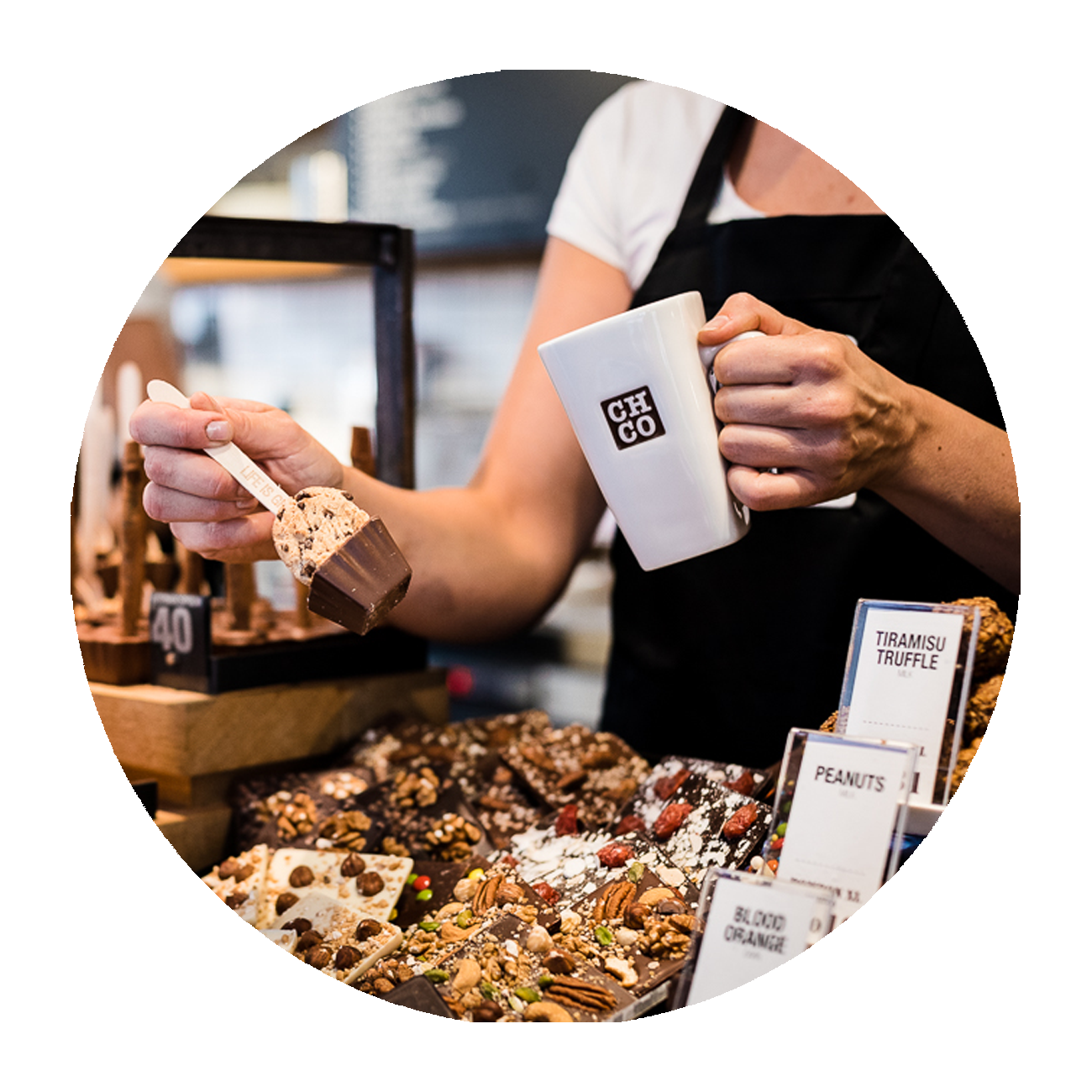 Opening hours
Monday: 7:30 am to 6:00 pm
Tuesday: 7:30 am to 6:00 pm
Wednesday: 7:30 am to 6:00 pm
Thursday: 7:30 am to 6:00 pm
Friday: 7:30 am to 6:00 pm
Saturday: 9 AM to 6 PM
Sunday: 9:00 am to 4:00 pm *
Contact and address
Email: [email protected]
Telephone: + 32-16197080
Brusselsestraat 10
3000 Leuven
* First Sunday of the month.
You can also enjoy a self-chosen Hotchoc dip - our chocolate fondue in a cheerful can - served with delicious fresh fruit, marshmallows and cookies. Jummy!

A chocolate fondue costs € 11.50 per person.
---
Would you rather go for a High Tea? That's possible! With our High Tea you can enjoy our delicious pastries, chocolates, rolling delights and croques. Unlimited tea included!

A High Tea costs € 18.50 per person and is only on reservation.
---
Are you a real chocolate junkie and is this not enough chocolate for you, then you can also go for a High Choc where you also get a hot chocolate and a chocolate fondue.

A High Choc costs € 18.50 per person and is only by reservation.
---
Come and enjoy top quality chocolate and the tastiest pastries with just the two of you or a larger group. Book by email or give us a call and we will take care of the rest. Also let us know if we need to take allergies or vegetarian options into account.

Buy in advance your High Tea / High Choc!
---
Customer ratings

Save