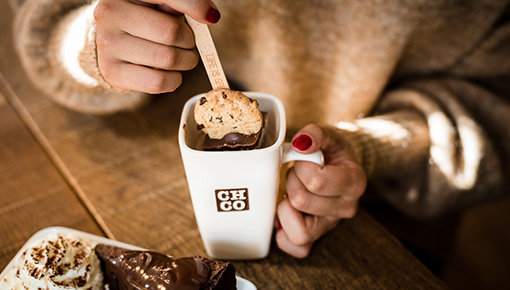 Our Hotchocspoon in more than 60 different flavors!
The Hotchocspoon is our hot chocolate, available in more than 60 different flavors. From creamy white chocolate and delicious milk chocolate to intense, pure flavors!
Read more
Till 14:00, the next day delivered
The Hotchocspoon is our great pride. We started with this: an endless adventure of different flavors of making hot chocolate. White chocolate milk , chocolate milk with rum , vegan chocolate milk : it's all there! Quality chocolate together with other delicious ingredients make the tastiest combinations. Our chocolate chefs are happy with it for days, weeks, months and years and pay personal attention to each recipe to make everyone dream away with a hot cup of chocolate milk. Bek calibration here how you create chocolate with our Hotchocspoon.