Have you always dreamed of a Chocolate Café?
Do it together with Chocolate Company! Start your own Chocolate Company franchise now and build your success with us.
Read below what is required for this.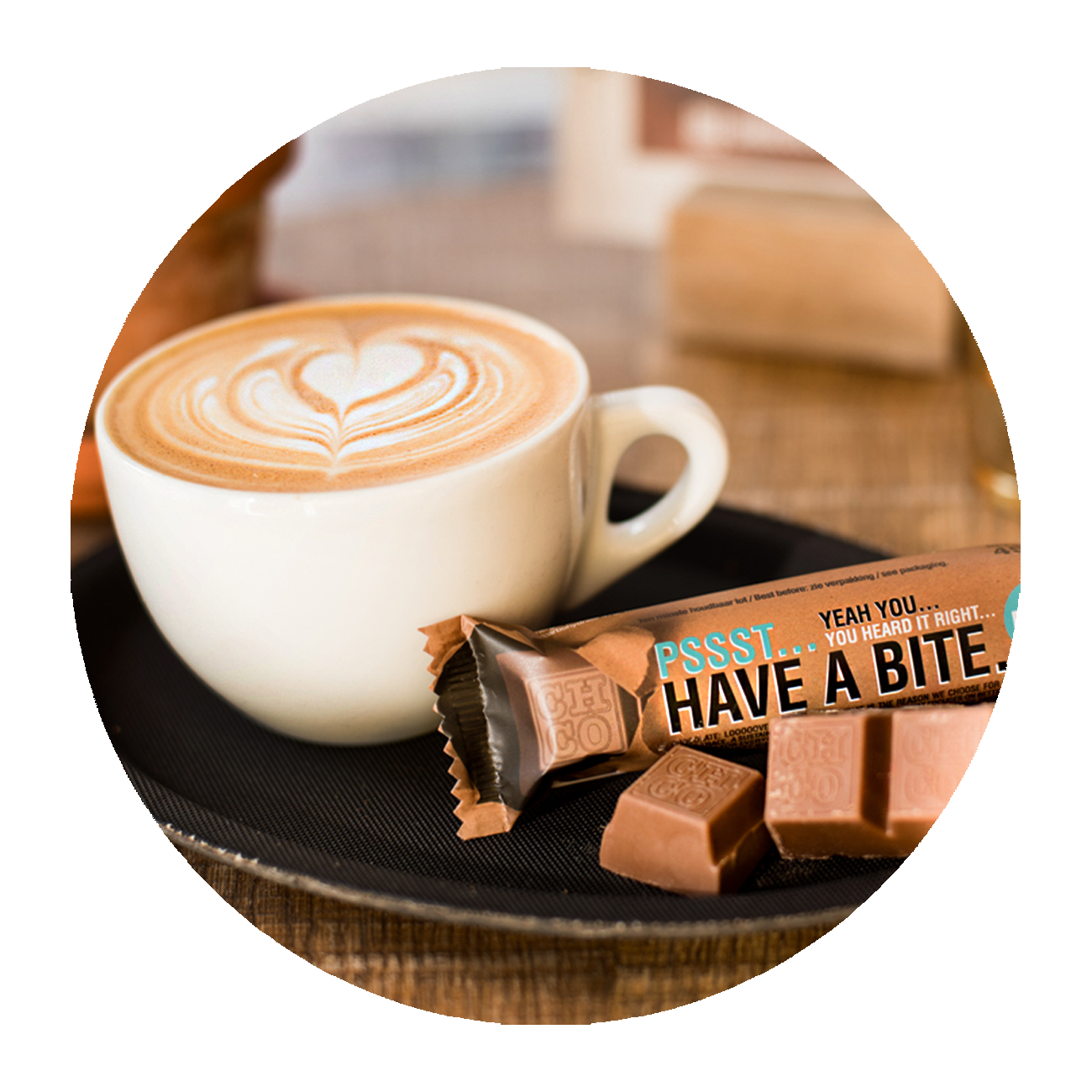 Proven formula for success
As a franchisee at CHCO you not only use a proven formula, you also receive continuous support in all areas of entrepreneurship!
For example, there are various training courses on coffee & chocolate, there is marketing support for both e-commerce and in-store and you receive support with purchasing & retail planning.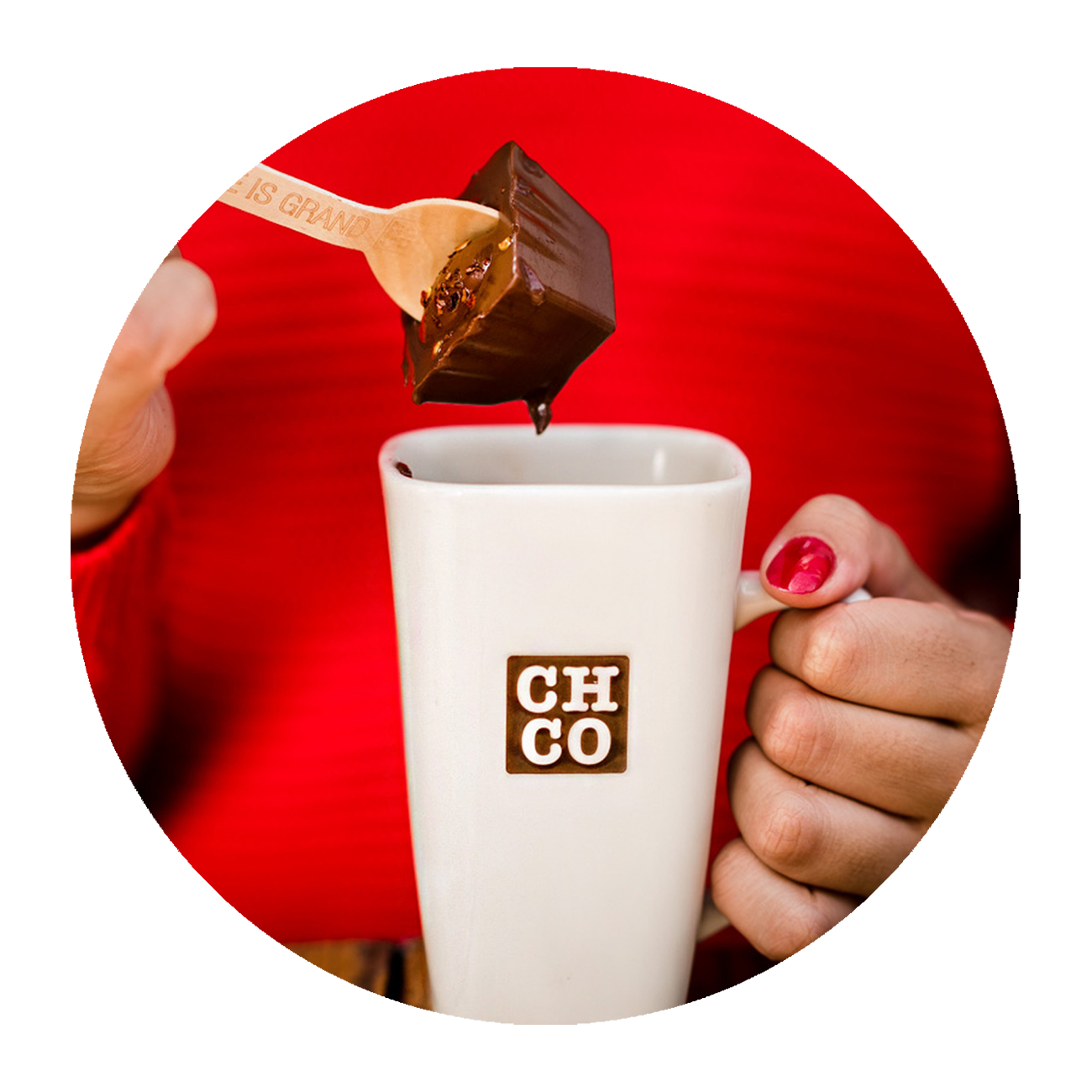 What are the minimum conditions?
To start the process as a franchisee at CHCO well, we have a number of minimum conditions that future franchisees must meet. The most important of these are:
Franchise Type: Hard Franchise
Annual franchise fee: 5%
Required own capital: Min. € 50,000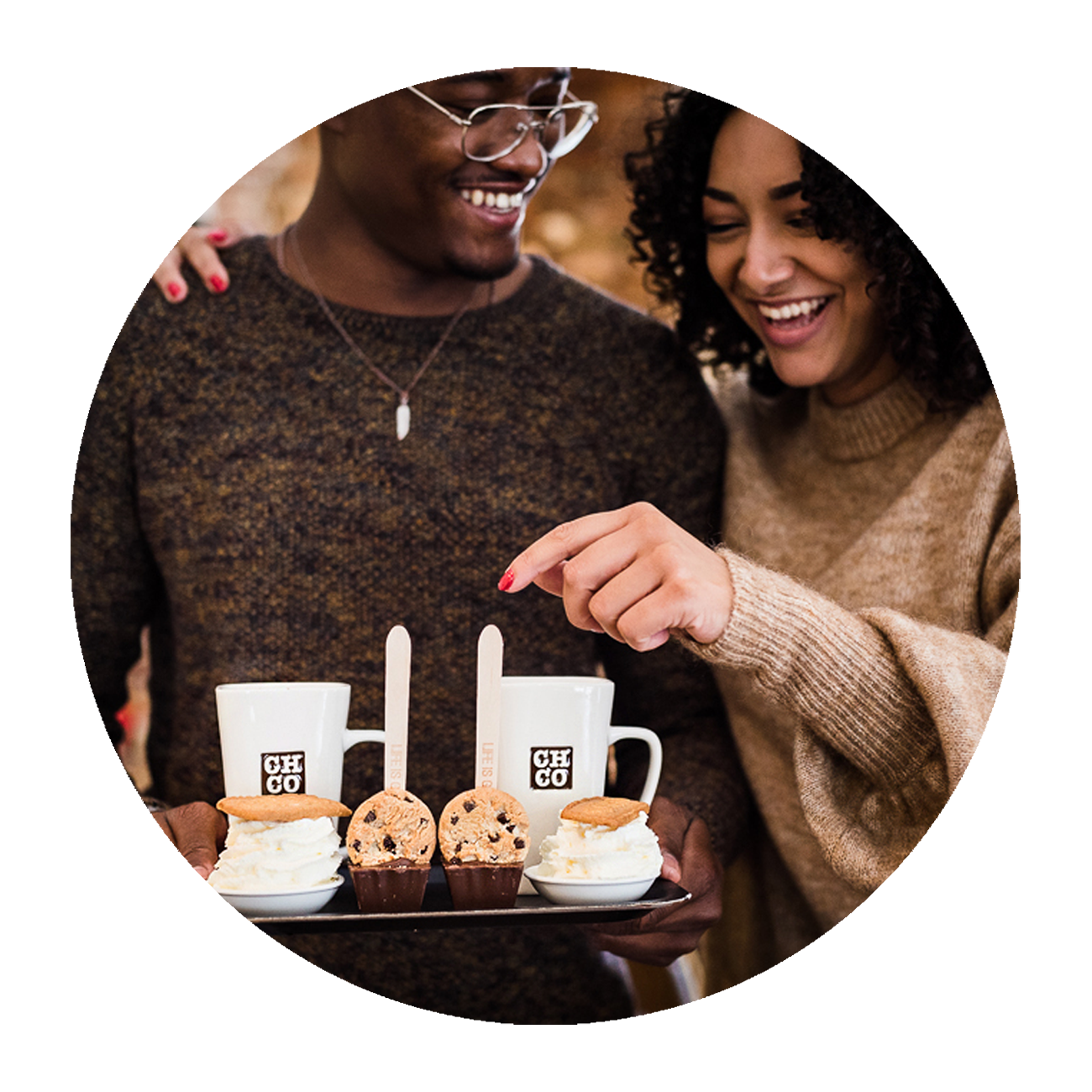 Take the step!
Are you enthusiastic about CHCO and interested in operating your own CHCO café?
Fill in our franchise contact form and receive our franchise document with all the information you need about opening a Chocolate Company Café.
The story of Chocolate Company ( CHCO ) began in 2004 when, thanks to the creative spirit of chocolate chef Toussaint, the CHCO Hotchocspoon saw the light of day: a delicious chunk of chocolate on a wooden spoon, with which the tastiest cup of hot chocolate can be made. The CHCO Hotchocspoon is now available in more than 60 (!) Flavors and CHCO has expanded its range with delicious bonbons , chocolate bars , chocolate fondues , chocolate bars and much more. The CHCO chocolate designers really 'cook' with chocolate, using the best spices and premium cocoa beans. The result: the most surprising and special flavor combinations, where the CHCO motto 'Life Is Grand' can always be tasted! Hotchocspoon has become the center of the CHCO cafes and connects the chocolate hospitality experience of the cafe with the chocolate shop. In the café you can not only enjoy the delicious Hotchocspoon, but much more: fresh coffees with a truffle on the side, the tastiest cakes , a High Tea or High Choc , a good breakfast or tasty lunch and more!
[powr-form-builder id = "c571217e_1554114219"]