Chocolate Company Café Rotterdam Markthal

Right in the center of Rotterdam, next to Blaak station, you'll find this chocolate paradise in the Markthal where our chocolista's are waiting for you from morning until evening with a croissant and a good cup of coffee or a delicious salad or sandwich for lunch. You are also very welcome for one of our pastries, such as our famous Killer Brownie , creamy cheesecake or our delicious gluten-free ginger role .

At Chocolate Company we pay a lot of attention to training our barista's , only we call them chocolista's! They make with passion a nice cup of coffee for you from freshly roasted Single Estate coffee beans. For the latte and cappuccino drinkers among us you can also choose from soy, coconut and almond milk!

Check here our menu! (note, these may differ slightly per café)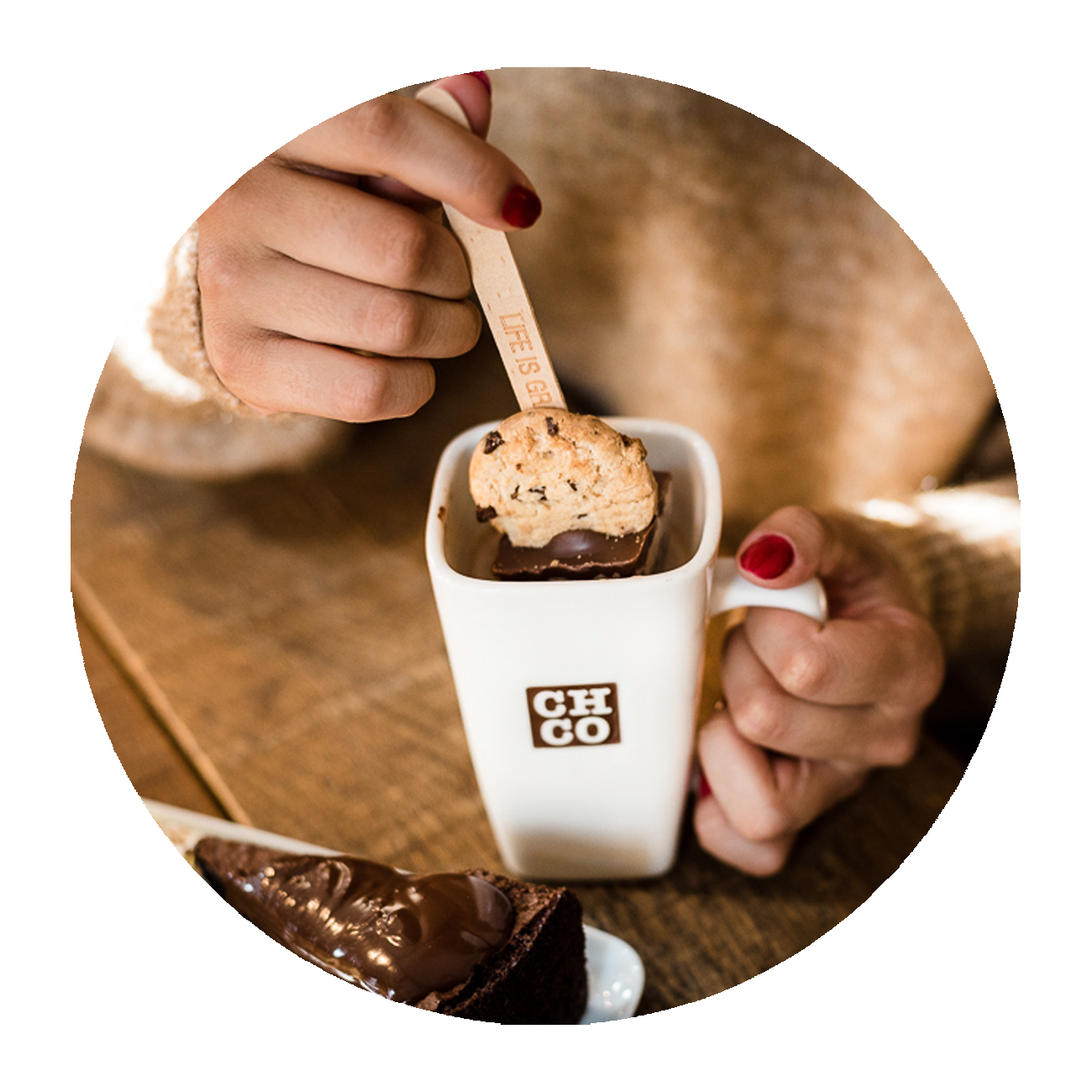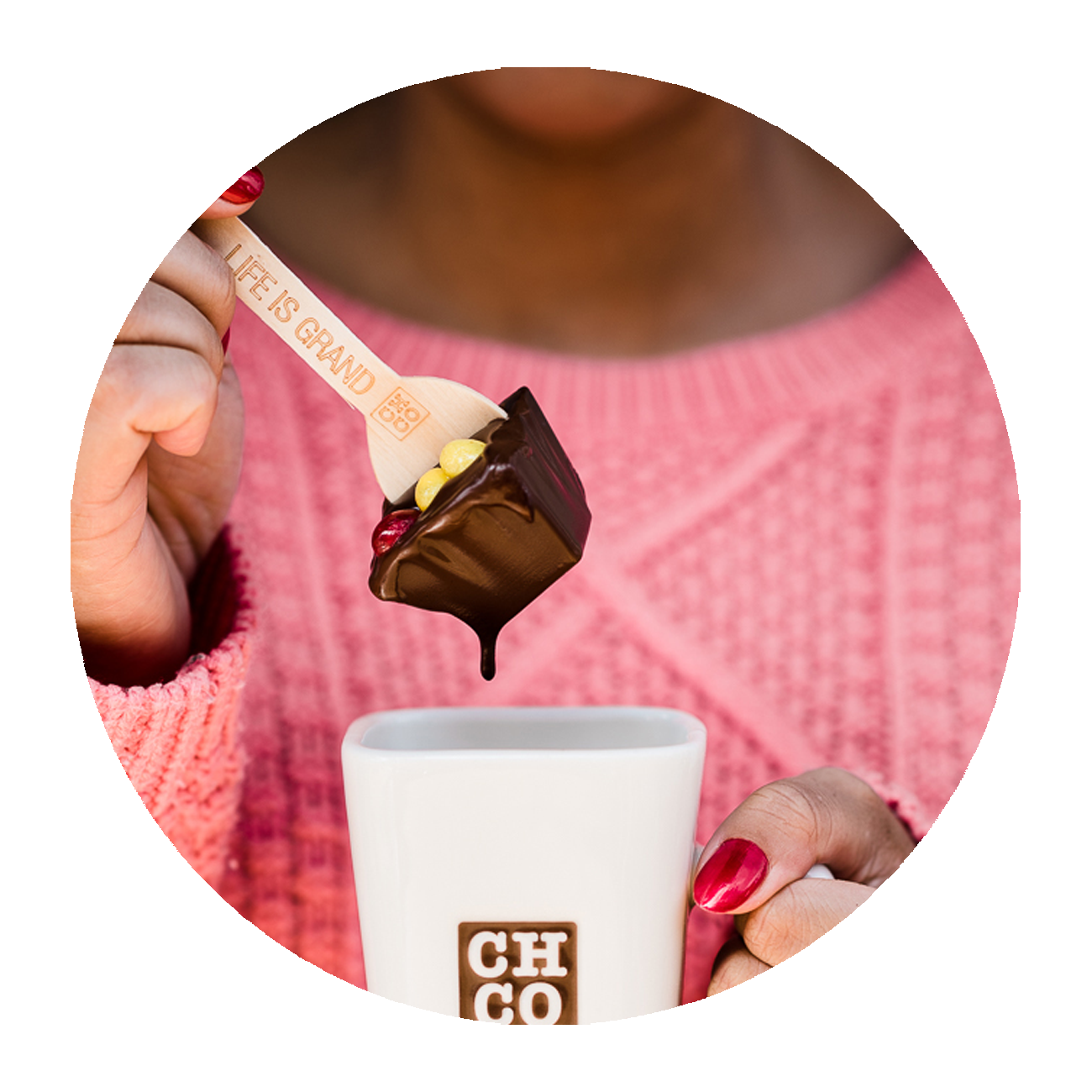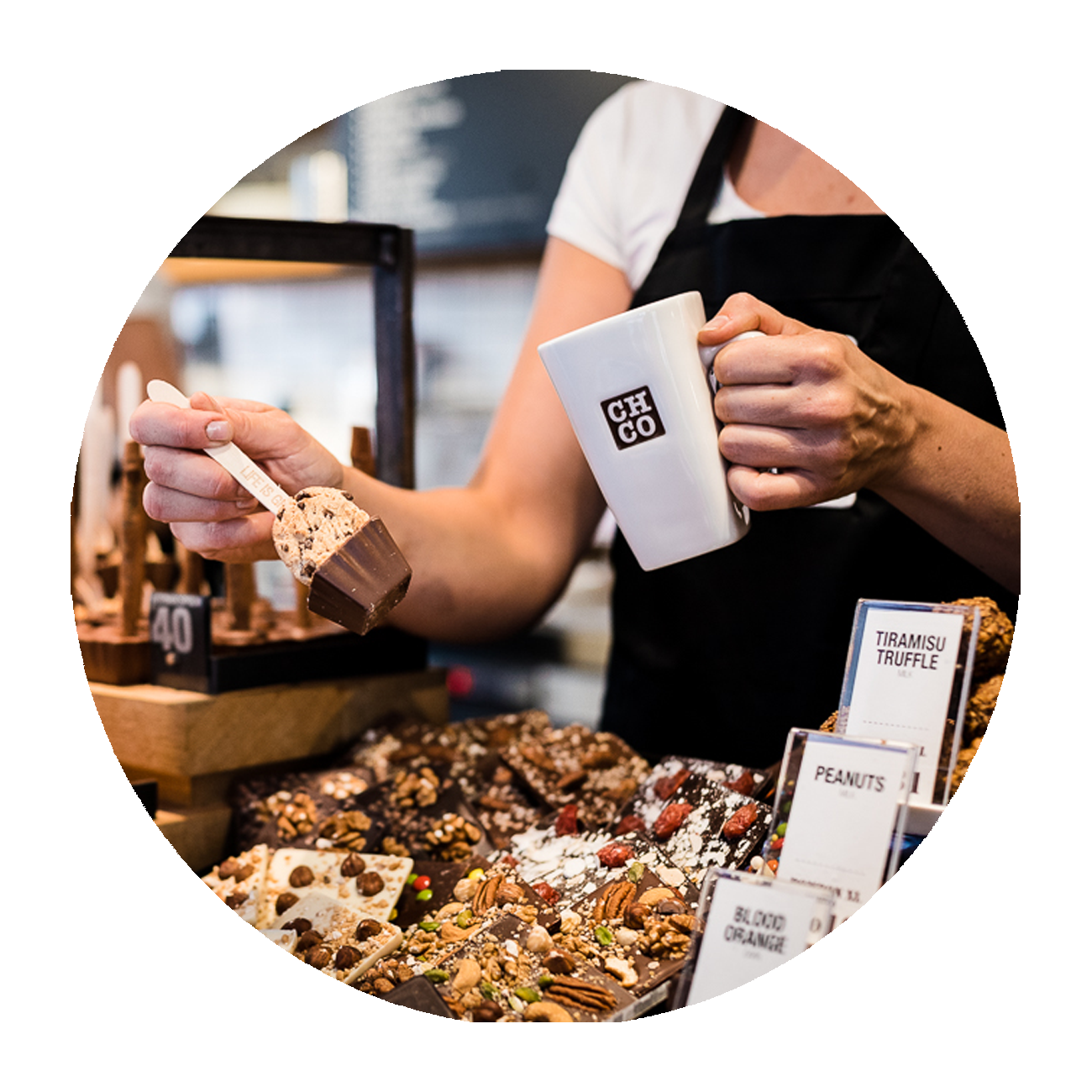 Opening hours
Monday: 10: 00-20: 00
Tuesday: 10: 00-20: 00
Wednesday: 10: 00-20: 00
Thursday: 10:00 AM to 8:00 PM
Friday: 10: 00-21: 00
Saturday: 10 AM to 8 PM
Sunday: 12: 00-18: 00
Contact and address
Email: [email protected]
Telephone: 010-3107952
D. Jan Scharpstraat 298-66
3011 GZ Rotterdam
You can also enjoy a self-selected Hotchocdip - our chocolate fondue in a cheerful can - served with delicious fresh fruit, marshmallows and cookies. That is possible, as well as the High Tea and the High Choc, at our location on the Oude Binnenweg .

Book by email or give us a call and we will take care of the rest.
---
You can come to the Markthal for the tastiest artisan bonbons, truffles and more! A (gift) box of chocolates as desired or prepackaged with a mix of white, milk and dark chocolate bonbons, a jar of salty caramel truffles for a last minute gift: it's all possible!

View here our assortment!
---
We also have different types of chocbars. Great with a cup of coffee, tea or Hotchocspoon ! And we have our Hotchocspoon in more than 60 flavours! From Hazelnut caramel and Latte macchiato to 99% Low sugar and Cookie Dough.

View all flavours Hotchocspoon!
---
The best part of all is that you can take all drinks to-go! For if you want to take a train earlier, enjoy an iced cappuccino on the road or if you want someone else to enjoy our chocolate experience! 
---
Customer ratings

Save