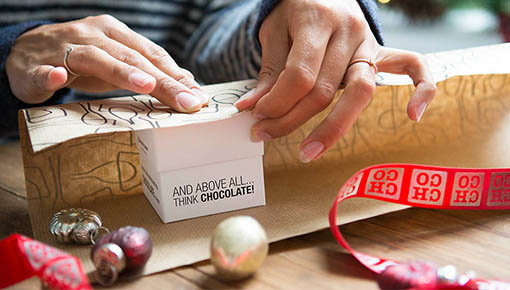 Happy, sparkling chocolate gifts for the beginning of a new year
Let op! Ophalen en bezorgen nu ook met jouw lokale CHCO Café! Na jouw bestelling nemen wij contact op over verdere afhandeling.
Wij streven er naar om op werkdagen alle bestellingen die voor 14 uur zijn geplaatst de volgende dag uit te te leveren.
Bedankt voor jouw steun, support & begrip in deze periode!
Chocolate gifts and specialties for the holidays

Chocolate is a favorite with New Year's Eve. Our luxury chocolate (gifts), sparkling champagne hotchocspoons and champagne truffles are the ideal gift for friends and family this New Year.
All our chocolates are delivered chilled and protected, so that they reach you in the same condition as when they left our bakery. Naturally all made from the best ingredients. Do not wait too long to buy and receive it in time for New Year's Eve!
A super gift to enjoy or to make someone happy. Because with New Year's Eve we like to treat friends, family and loved ones with the best chocolate!