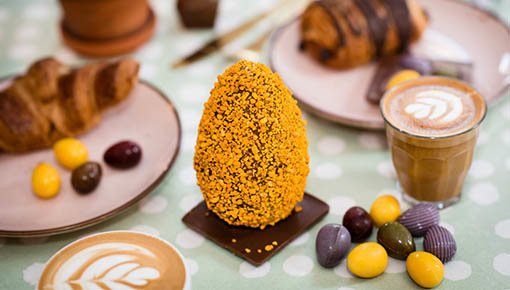 Easter asks for eggs-tra chocolate!
Looking for delicious Easter chocolate? Order on Chocolate Company handmade Easter eggs and other Easter chocolate!
Read more
Have a most delicious handmade Chocolate Easter. Chocolate Easter eggs, an original chocolate Easter bunny and other Easter chocolate for yourself to enjoy or gift... Order online now!

Our Easter eggs come in XL mega eggs in dark, milk and crunchy varieties or the finest solid and filled chocolate eggs. Flavors such as almond praline as well as chocolate eggs with milk and dark chocolate, even 72% cocoa!