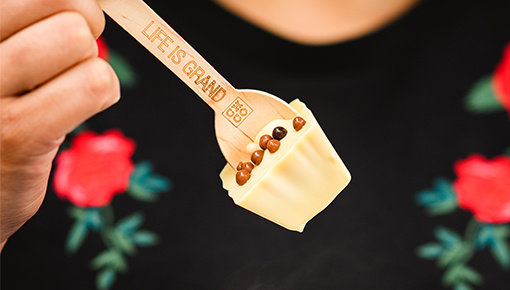 Tasteful white chocolate Hotchocspoons for the tastiest hot chocolate!
Heat up milk to boiling point, stir in your favorite Hotchocspoon and you can conjure up the most delicious hot chocolate on the table in no time! Also delicious with soy, coconut, almond or oat milk.
Let op! Ophalen en bezorgen nu ook met jouw lokale CHCO Café! Na jouw bestelling nemen wij contact op over verdere afhandeling.
Wij streven er naar om op werkdagen alle bestellingen die voor 14 uur zijn geplaatst de volgende dag uit te te leveren.
Bedankt voor jouw steun, support & begrip in deze periode!