Dark chocolate Chocfondue
Intense pure chocolate made from the very best cocoa. A wonderful dessert idea.
This chocolate fondue edition is a dark chocolate LOVE canned dessert, we are in love with it!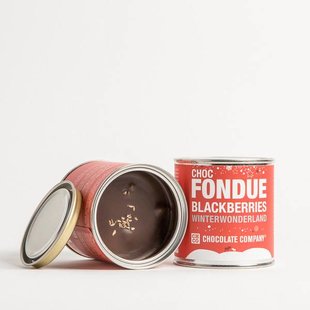 A winter fondue of dark chocolate, black currants and some thyme. A delicious dessert for your taste buds!
Let op! Ophalen en bezorgen nu ook met jouw lokale CHCO Café! Na jouw bestelling nemen wij contact op over verdere afhandeling.
Wij streven er naar om op werkdagen alle bestellingen die voor 14 uur zijn geplaatst de volgende dag uit te te leveren.
Bedankt voor jouw steun, support & begrip in deze periode!
A delicious dark chocolate fondue with hazelnut and a hint of caramel. A very good idea!
Pure chocolate with strawberry, yumm! After a dip from this can you will feel very happy!
Add a personal message to your gift. Enter the text for your card in the comments when you check out your order.